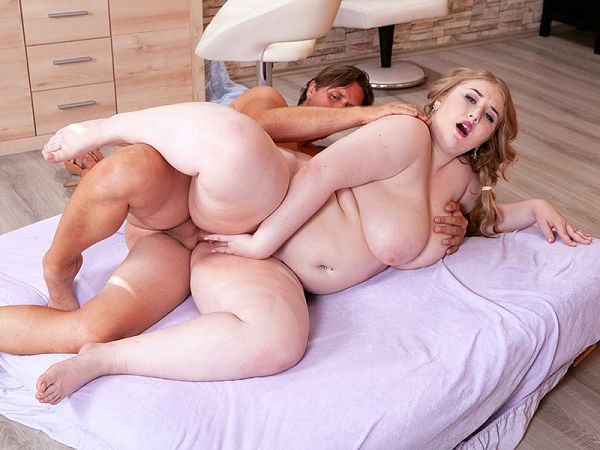 Tessa Orlov has a stiff neck. Our bro Tom has a stiff dick. This is a match made in big girl hooter heaven. It's hardcore cherry-popping time for this sweet Russian.
Tessa makes her way to a spa so she can get a massage and loosen up. Massage therapist Tom gets to work on this pretty, fresh and tasty, ivory-skinned young girl. His hands wander from Tessa's lovely neck to her large breasts, massaging her soft, creamy flesh.
Normally, Tessa would tell him that her neck is up here but she's enjoying having her big tits rubbed with lotion. Instinctively, she reaches for his junk. Tom unzips and his boner pops out like it's spring loaded. Tessa considers this a compliment. She works his cock, staring at it, pulling and jerking it and rubbing it against her nipple.
Tessa undresses with his assistance and kneels on an air-mattress. Tom moves his sausage close to Tessa's face. She opens her mouth wide and takes almost the entire length of dick in her mouth, sucking slowly and gently. A true cock worshiper. Setting her sights lower, Tessa tenderly licks Tom's balls, then takes his shaft between her lips again and then her juicy tits.
Tessa is a very oral and passionate girl. Tom lays her out on her back and fucks her. She likes to rub her clit fast as he pumps her pussy. Tessa wants to taste more cock between the different positions they practice. She loves licking his balls and that makes him pop on her big tits. Tessa rubs the jizz into her breasts. Now, what about Tessa's neck?