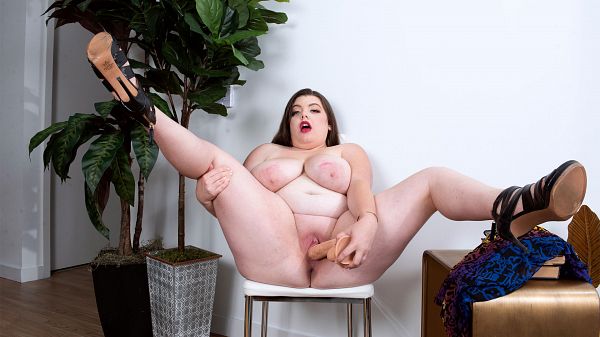 Kiki tells us True in this XLGirls interview.
XLGirls: Kiki, has your involvement in adult entertainment given you an insight into people's behavior that you wouldn't have experienced before?
Kiki True: I guess I was surprised by how normal everyone in porn is. You always hear all these horror stories, but at the end of the day, everyone is just amazing. Just people with a regular life who also just really love sex and have a knack for it. I love seeing everyone on the set and catching up…hearing about how their families are doing. The SCORE Group is like one big family and I love that it makes the energy in the room feel so fun and magical.
XLGirls: Do you like doing scenes that have a story or do you prefer just sex?
Kiki True: I love role play. I can honestly say I don't have a preference. I love fueling a man's fantasy so whether that is playing a part or just fucking, I will be super turned-on, regardless of how we do it. I just love sex in every way!
XLGirls: Are there any big-bust models you know personally, or don't know, who are role models for you or an inspiration to you? Anyone who especially impresses you?
Kiki True: I love Milly Marks. She is also a comedian, and I love her attitude in her scenes. You can tell she is really enjoying herself, plus her comedy shows are a riot. I laugh so hard I am in stitches!